Photo:  Wedding Documentary
When it comes to hosting events, the venue plays a significant role in the overall success of the event. From aesthetics, or lack thereof, to inclusions and customer service, things can go downhill quickly if the venue does not support your event needs.
So how do you go about ensuring things will run smoothly – starting with the venue?
It begins with the site visit. While venues can look perfect online, it is always crucial to see it in person, or have a reliable source visit on your behalf; and although you or your source may not be a professional, we can provide a few tips and tricks to help you walk through like you are one.
WHAT TO WEAR AND BRING
Wear comfortable shoes and be prepared to walk inside and outdoors, keeping in mind the possibility  of unpredictable weather.
Consider a light layer or sweater even when visiting churches or indoor venues and of course a warmer jacket for outdoor spaces.
Remember to put on sunscreen or a hat if you are touring any outdoors spaces.
Have your phone on hand and make sure in advance there is storage space for photos.
Use a notepad or note taking app to jot down insights about the venues related to your specific event.
Bring a list of key questions to ask that align with your particular event.
WHAT TO ASK
How many guests can you accomodate at most?
What exactly is included in the rental fee?
Do you require insurance coverage provided by the client?
What caterers and rental companies do you work with? Are you open to working with outside vendors as well?
Will there be venue staff onsite? If so, what is the associated cost?
Is there a curfew or city noise ordinance and what is it exactly?
Do you have a liquor license? What are requirements for serving alcohol?
May I see the restroom facilities?
What are the rainy day options?
Have you hosted any similar events in the past?
Who may I contact for questions leading up to my event and the day of the event as well?
When are the payments due?
What are the cancelation policies?
Do you have recommendations for _____?
Now that you can the inside scoop on how to get the most out of a site visit, are you ready to start planning your big event? We are here to help!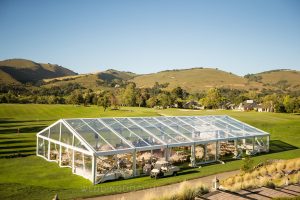 Photo:  Wedding Documentary