While there is still some uncertainty in the air, particularly regarding mass gatherings and large scale events, one thing is for certain: life does not stop.
Babies are born, mothers and fathers are celebrated, as well as graduates, people fall in love and they commit to a lifetime together. Just because we can't bring together everyone we know and love given current events, there's still plenty we can do in the space of intimate events; think elopements, dinner parties, and exceptional guest experiences.
Not convinced by the idea?
We've gathered some inspiration and insight to help you celebrate life's big moments with intention and care, considering the health and safety of all in attendance, as well as those who are not.
Having an intimate event does not mean you aren't honoring life to the fullest.
Photo: Meg's Marvels Photography
A small guest count does mean more budget for details.
Photos: Augie Chang Photography
It is also easier to achieve a fine dining experience when caterers are not committed to a large guest count.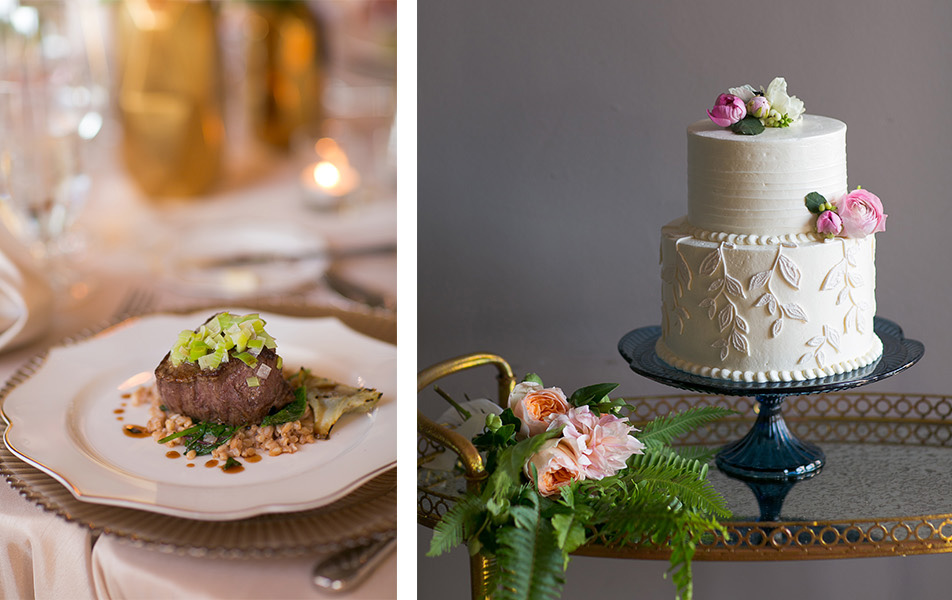 Photos: Augie Chang Photography
Served catering is going to be the safest option going forward, and this applies to intimate events as well. A great option is preset, individual portions that a server can hand directly to guests so there is less contact among guests.
Photos: Augie Chang Photography
Here is one example of how you may achieve safe guest seating for an intimate event.
Photo: Danny Dong Photography
You can also create intimate seating in a less traditional fashion.
Photo: Joshua Rose Wedding and Elopement Photographer
Photo: Joshua Rose Wedding and Elopement Photographer
Photo: Ali and Garrett
Photo: Ashley Maxwell Photography
Additionally, a smaller guest count allows for more possibilities when selecting a venue.
Photos: Shannon Righetti Strom
Photos: BellaLu Photography
As you can see, downsizing the guest count of an event does not equate to downsizing in detail, location, care, or the love that goes into it.
So, are you ready to plan an intimate event this summer? We are here to help!