Every year we see new trends emerging within the event Industry. Amongst these industry trends is the increase in use of color when designing weddings. According to our friends at brides.com, the use of color will be one of the most popular wedding trends of 2022. Embracing color on your wedding day may involve creating a monochrome masterpiece, working with contrasting hues, or developing an ombré oasis. Whatever it may be, this is a great opportunity to celebrate with a wedding as vibrant and bright as the love you share.
Ready? Here are a few ways to add more color to your wedding design.
1. Florals
Florals may be an obvious choice, but it is such an effective way to enhance the color palette instantly. From floral backdrops and chandeliers to center pieces and water installations — here are a few examples of how we have incorporated florals to add to the color to a wedding design.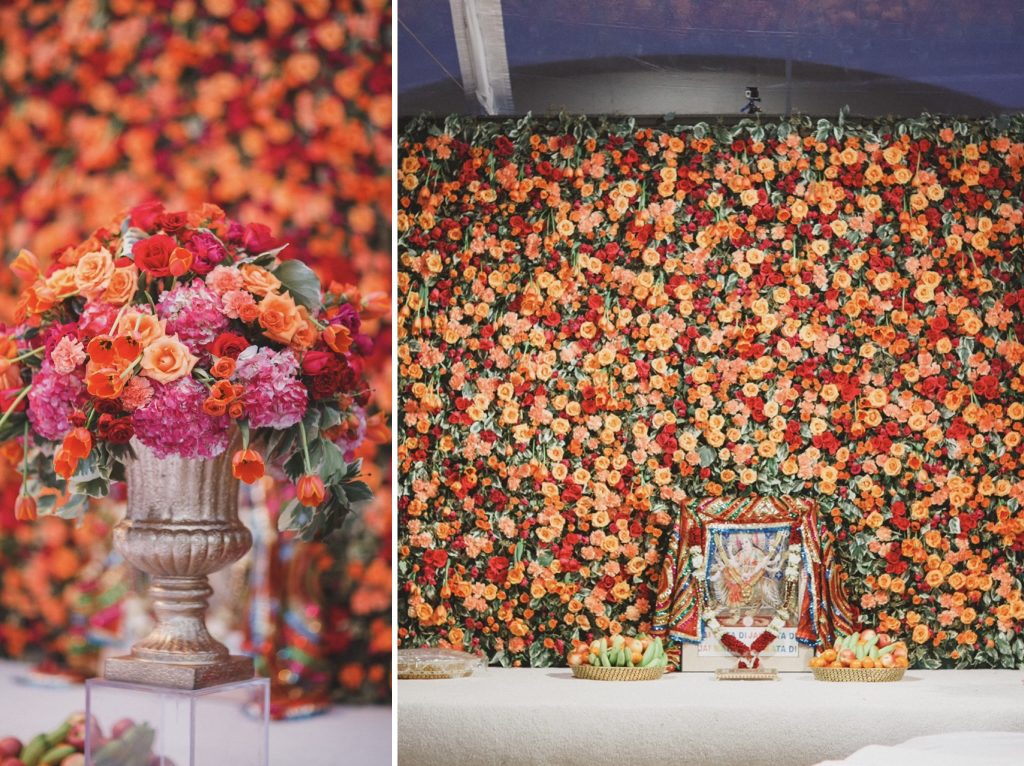 Photos: Duke Images Florals: Nicole Ha Design

Photos: Jasmine Star Floral: Petalworks
Photos: Dunne Conover
Photos: Duke Images Florals: Nicole Ha Design
2. Linens
Linens are another successful way to add color to a wedding design, particularly during the reception and happy hour. This is a great opportunity to change, enhance, or add to the color palette as the event develops. Take a look below to see how even pastels can add a bright spot in the design of an event.
Photos: Amanda Wei Photography Linens: Chic Event Rentals
Photos: Amanda Wei Photography Linens: La Tavola Linen
3. Rentals
Similarly to linens, rental furniture and decor is an excellent way to develop the color palette throughout an event. Here is an example of how rental items can add a dramatic pop of color and completely transform a space.
Photos: Joshua Grant Rose Rentals: Chic Event Rentals & Theoni Collection
4. Food & Beverage
Refreshments are such an important detail when hosting for many reasons. This includes adding to the overall design and theme. Fresh, colorful foods are more available than ever before and they are a wonderful way to enhance the color scheme of a wedding day. Here are a few vibrant dishes from previous events we've designed to inspire you.
Photos:
Photos: Russ Levi Photo Catering: Cafe Primavera Catering
Photos: Amanda Wei Photography Catering: Handheld Catering
5. Location
Location may be the most natural and overall encompassing way to enhance or develop a color palette. Selecting a venue or destination with a rich backdrop not only adds to the photos and overall feel of the day, but it creates an extra special memory for all those involved. Here are couple examples when the scenery dramatically added to an experience.
Photos: IQ Photo Location: Hawaii
Photos: Wayne and Angela Photography Location: Foley Sonoma Wine
Photos: IQ Photo Location: Cozumel, Mexico
Photos: IQ Photo Location: Hawaii
Photos: Ashley Maxwell Photography Location: Levi's Stadium
6. Fashion
Fashion, accessories, as well as hair and make up are additional opportunities to work color into your palette. A fun accent throughout the event, or a sudden change of color to get the party started, are a couple ways you may utilize color when it comes to wedding day details. Below are a few examples of  how fashion has added to the color scheme.
Photos: Wedding Documentary Photo + Cinema
Photos: Arnau Dubois Photography Hair & Make Up: PMA Style Shoes: Saint Laurent
Photos: Amanda Wei Photography
7. Lighting
Using lighting to enhance a color palette is an ideal way to elevate any event. It creates a dramatic effect that cannot be replicated any other way. Here are a few times lighting has been used to transform a space and add to the color story.
Photos: Wayne & Angela Photography
Photo: Jasmine Star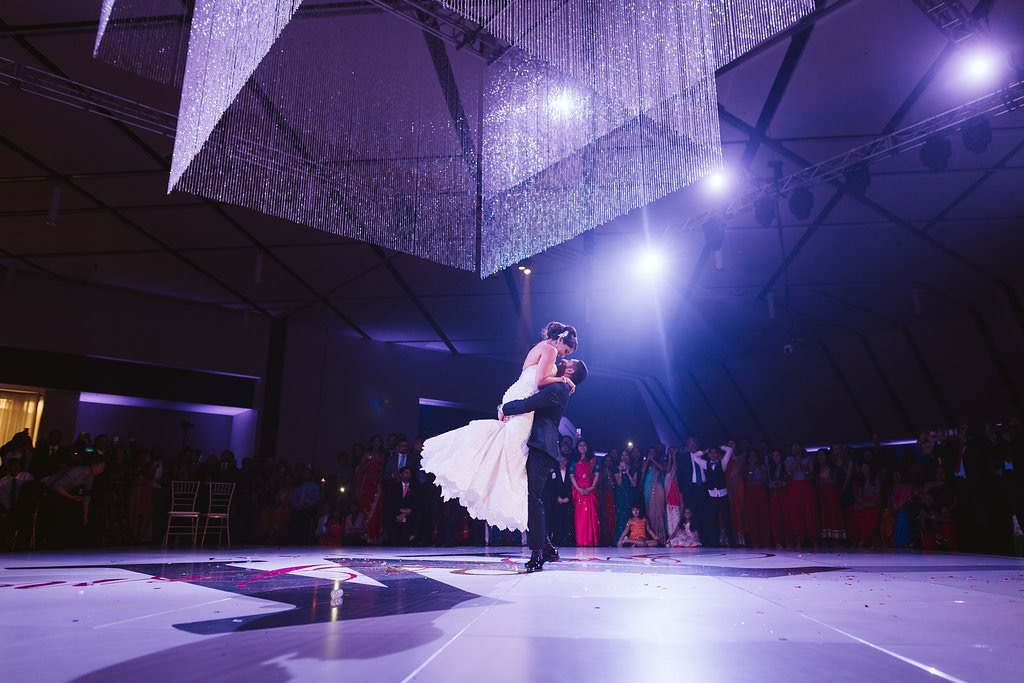 Photo:  Kat Ma Photography Lighting: Enhanced Lighting and Sound
Bringing it all together is when the magic really happens.
Take a look at this hybrid wedding ceremony that merged traditional elements and modern style. Red was the primary color for design which also has significant cultural representation.

Photos: Lex and the Lotus
As you can see, there are many ways to include color into the design of your wedding day. From florals and lighting to food and beverage, we love working with our clients to bring their vision to life.
Planning a wedding or special event? Contact us today!